My first post on John Farrell's The Day Without Yesterday identified two themes the book raises for me: the intellectual milieu into which modern cosmology came to be, and the reasons why Georges Lemaître was able to "lead Einstein and the rest of his generation into a new, truly dynamic model of the universe." (p. 53) The second post looked at the intellectual environment and ended like this:
Some of the greatest minds in human history were overtly resistant to a new model of the universe, a model that was (at least in retrospect) clear from math and physics known at the time. If it could happen to them, it could happen to anyone, and of course it has happened constantly through intellectual history. I think we owe it to Lemaître to reflect on how it will happen again. It has to. Data doesn't wait for minds to be ready.

And yet somehow Lemaître's mind was ready. How? Why?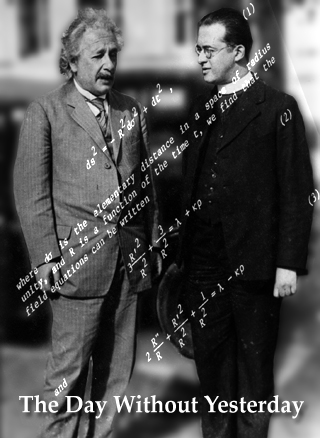 This question is really interesting to me, and John sets it up brilliantly throughout the book before asking it explicitly in the penultimate chapter (pp. 186-7):
... Lemaître's insights were in fact key in almost all the important milestones of early modern cosmology... He was the first to see how the Einstein and de Sitter models were but two limited cases of a larger body of expanding universe models; he was the first to see that such models had to evolve from a super-dense state; and perhaps most importantly

—

from the very beginning

—

he was the first to tie the predictions of relativity about cosmology to actual astronomical observations. How did he do it?
I wrote previously that Lemaître is a scientific hero. It's not enough to point to his scientific accomplishments, which are historic by any account. I think his greatness is magnified by the fact that he stood apart, clear-eyed, amongst a cadre of brilliant minds who were somehow unable to see what he could see. I don't think you can read The Day Without Yesterday without feeling admiration and even awe toward the priest-scientist.